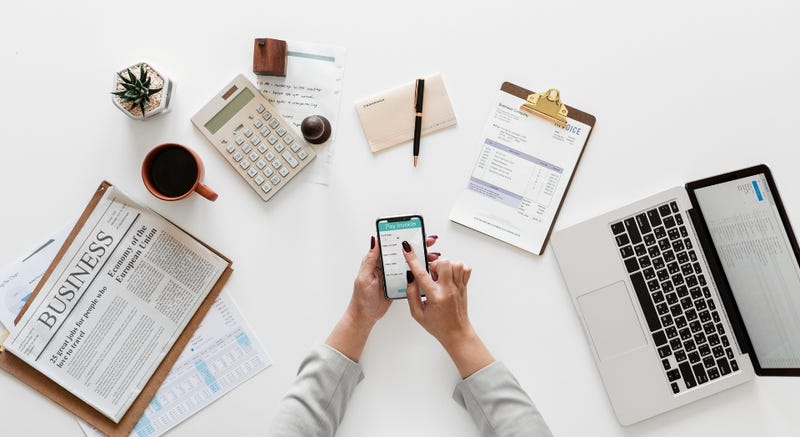 If you are working that "boring desk job", there's a lot of things you may not be appreciating enough like the fact that office supplies were just "there" whenever you needed them. Your paycheck was regular and your health insurance was at least partially paid for.
When you choose to go freelance, you give up all those "luxuries" for a variety of reasons. You are confident you did the right thing (I am!). But the reality is you now have to be your own paycheck, and you now have expenses you never had as an employee.
One of the things you must do is prioritize how you spend your money. There are obviously personal expenses that you cannot ignore e.g. rent/mortgage, utility bills, food, car (payment, gas, insurance), personal care items, etc.
But, in terms of business expenses, you do have choices to make. There are plenty of ways to be frugal with your spending, and there are some places where frugality will cost you more in the long run.
The Frugal List
There are plenty of ways to cut costs in both business and personal expenses. Think about which of these will work for you, and put them into place.
Office Space
The need for office space varies, based on the type of freelancing you do and the stage of your business growth. Here are some options that will keep your frugal:
If you must meet with clients face-to-face, you may think you need a nice office space to impress. Not so. You can always arrange a lunch meeting at a nice restaurant (this is far cheaper than paying monthly rent for space). You can co-share space with other freelancers who have this same need. Better yet, you can go to the client – it's free.
As you grow, you may need to hand off some of your business functions to assistants. If you hire staff full-time, you will have to provide office space (and a host of other things like regular paychecks, insurance, etc.). If you use outsourcing for your needs, you can forego these expenses and keep that home office that costs you next to nothing.
The point is this: maintaining an outside office is pricey. Put this off as long as possible.
Training/Continuing Education
No freelancer can remain stagnant in her knowledge and skills. The question becomes how you go about getting the professional development you need – it's ongoing, if you want to remain competitive. You do have choice here.
You can purchase expensive training courses or go to costly workshops (and travel expenses will be involved too). One or two may come along that are critical, but these are exceptions rather than the rule
You can explore all of the free and low-cost online training and development offered in your niche and take advantage of as much as you want or need. For starters, check the likes of Coursera, Udemy, and edX.
You can look at local coursework offered by community colleges and state universities – tuition and fees are low compared to pricey trainers.
Software
Some of your work you can obviously do without the help of software and tools. Much of it, though, you can't. You have to think free and low-cost as you consider the software that you really need. Find cheaper alternatives to premium products.
Find open-source software whenever possible, for emailing, project management, content creation, etc. For example pricey Photoshop can be replaced with open-source GIMP + Canva; Microsoft Office Suite – Open Office or Google Docs.
Look for discounts on software that you must have. You can actually get discount coupons for branded software that you must purchase at Couponbuffer.
The point is this: use free and open-source until you really have a need for premium features.
Personal Expenses
As a freelancer, your personal expenses come directly out of your revenue. And that revenue usually has hills and valleys. Learning to keep personal expenses in check will develop the habits you need to get through those lean months. Here are a few things you need to think about.
Clothing: If you meet with clients, you will obviously need some career wear. There are now a huge number of retail shops and online sources that sell "preloved" high quality, expensive label clothing. Check them out. You also need to think about how many designer jeans and tennis shoes your need for your everyday work when no one sees you. As a freelancer, this is an area in which you can really cut back.
Food and Beverages: If you are used to getting a Starbucks every morning and going to that amazing deli for lunch, you have another area to cut. Go to your local grocery store. There is an amazing array of coffees that will easily compete with Starbucks. Make your own coffee. Make your own deli sandwiches from your own fridge.
Gym Membership: No one is suggesting you give up working out. Physical exercise is important for your health, even mentally. But there are plenty of basic gym memberships that are probably less costly than that premium package you bought when you were flush with cash. Cut it down to what you really use and save on that monthly fee.
Your Splurge List
No matter what type of freelancing you do, there are some things that you cannot afford to be frugal about. You will have to "bite the bullet" and spend what needs to be spent to get the quality you need. Your business depends on it.
Legal Advice
When you start your own business, there are federal, state and local laws that apply. And much of your work will entail contracts with clients. These area legal matters that should not be left to internet research and your own self-study. Hire help for company incorporation and do consult with a lawyer when you have contract issues or others problems that could put you into legal disputes.
Insurance
Insurance needs vary, based upon the type of freelancing. A home remodeling business, for example, must carry lots of liability insurance. Beyond that, though, you need other coverage, even if your niche is not subject to liability. You need health insurance; you need life insurance if you have a family; and you should consider disability insurance if you are laid up and cannot work. Don't scrimp in this category. Get the insurance that will provide security for you and your family.
Accountancy
Most freelancers are not skilled accountants. In the beginning, accounting software can probably handle your needs. There are some great tools that will categorize everything for you, generate your invoices, track accounts payable and receivable and even generate your taxes.
At some point, though, things will get complicated, and you will need the help of an accountant. Get a good one on a contract basis, and turn your business financial accounting over to the expert. You won't have to worry about those scary letters from the IRS.
Website/Portfolio
The impression you make on potential clients is the most critical aspect of your business. Don't cut costs on website and/or portfolio design. One study suggests that freelancers with personal websites tend to earn 65% more per hour compared to their website-less peers.
Hire a skilled and creative designer, pay the price, and get the site and portfolio that will amaze and engage. And keep that designer's contact information. You will want to upgrade as new technology provides enhancements or just refer them to a client in need of a great website.
Networking Opportunities
There are plenty of online networking possibilities, through forums, social media, etc., but sometimes face-to-face can catapult you to a new level. If you are an outgoing person who has no difficulty meeting and pitching to strangers, then look for conferences (local, regional, and national) in your niche. Go the cost of registration and travel to make those important connections that will serve you down the line.
A Great Chair and a Comfy Mattress
These seem like such minor things. But if you spend long hours sitting and encountering stress, these two items can be lifesavers. Go the cost of a great ergonomic office chair and a mattress that lets you get a good night's sleep. You will be more productive when you feel good.
Knowing when to cut costs and when not to can make a huge difference in your business growth and financial health. Take a good long look at your business needs and your lifestyle, and identify where you can cut and where you should not. It's all about priorities, of course. But these two lists should provide you with plenty to think about.