In the contemporary world being a freelancer is a common thing and becomes even more popular. Many people decide to work on their own due to different reasons. Some like the idea of being their own boss, others are drawn to the flexible hours of work. Also, employers often look for freelancers because their offers meet the management's needs.
Why Track Time As A Freelancer?
Unlike employees who work from 9 to 5 in an office and do not have to worry about the payment for work hours, freelancers need to figure it out on their own. Since their working time is not regular and frequently requires to juggle multiple projects, they need to find a way to track their work hours. The best way to do it is to use time tracking software.
A lot of people, especially freelancers, are reluctant to using time tracking software. Very often it is caused by their lack of knowledge about such tools and the benefits they can bring.  So why track time as a freelancer? There are many reasons, but the following are the most important:
with time tracking one has a clear vision of the project and can set specific, easy to accomplish objectives;
it is easy to schedule work; also, time tracking allows to learn how many hours of work one needs on particular projects;
it is possible to see productive and nonproductive hours and work on efficiency;
time tracking software is helpful in creating invoices and with them, managing customers is easy.
Freelancing With TimeCamp
There are many tools for time tracking for freelancers available on the market and one of them is TimeCamp. The essential aspect of TimeCamp's time tracking for freelancers is the desktop app.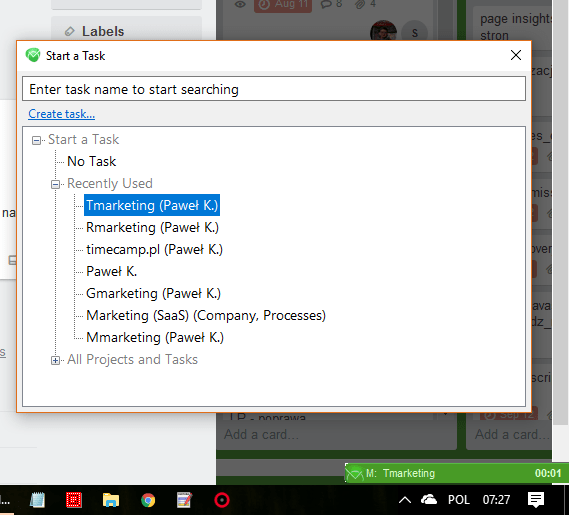 When creating or specifying tasks in the desktop app, it enables a smooth and peaceful work on the computer. And when switching between different tasks, or finishing one and jump into the second project, it only takes a half second for the app to record the move. What is more, at the end of the month all time spent on each and every project is recorded.
This solution makes the work of a freelancer much easier and helps to save the precious time. All the reports and projects are always available in case of any doubts.
Freelancing And Invoicing
We already know that freelancers have to take care of their budget by themselves. They do not have anyone above them to take care of all the money concerned issued.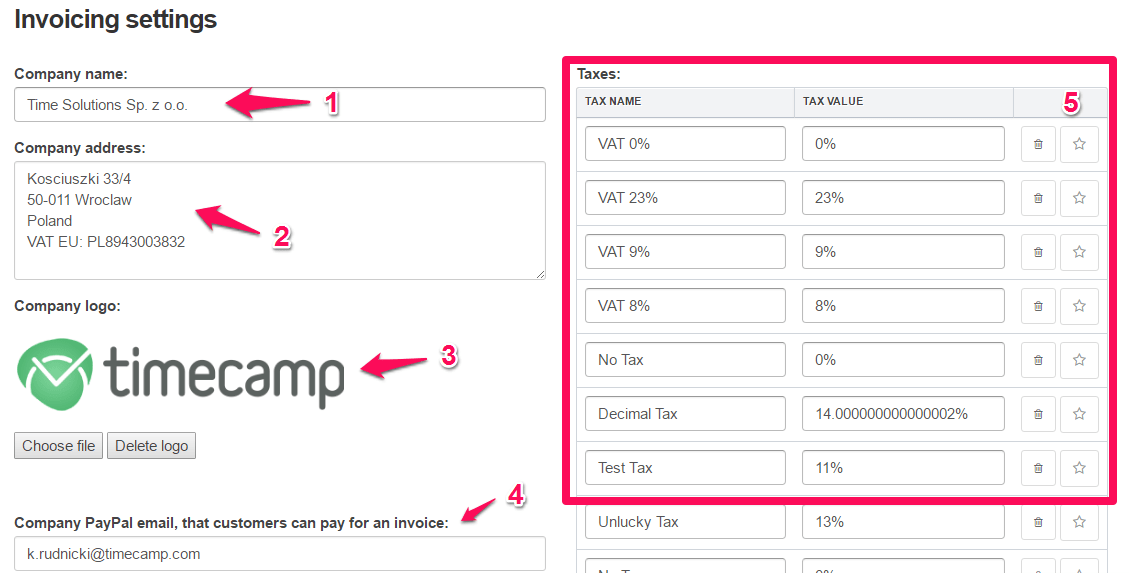 Thus, invoicing is another important aspect of time tracking for freelancers. Usually, freelancers are settled for hours of work. Here a great solution to this issue is the option of invoicing with TimeCamp. Every freelancer can create invoices based on the hours (s)he worked. This makes the process of budgeting much easier and helps to save unnecessary stress.
Let's Talk About Reports
TimeCamp offers one more (among many other) great feature useful for freelancers – reports. They help in drawing conclusions important for projects based on all the data concluded in them. A freelancer can see how much time (s)he spends on task, what takes most of that time, what are the costs of projects. Reports also enable measuring projects' profitability. Sebastian is a great example of how helpful reports are in work of a freelancer:
Hiring another employee would lead to an increase in costs and wasn't an optimal solution. Sebastian decided that he needed to evaluate the projects he had running, to know how to dispose of the resources.

He started to assign a budget to particular projects to track his expenses over time.

Sebastian used one of advanced features on TimeCamp. Based on hard data, he could rate which projects would give him the biggest opportunities for company development.
Read more about Sebastian's story here: How Sebastian Used TimeCamp For Business Development? Learn about his success with time tracking software. 
Conclusion
Tracking time as a freelancer can bring many benefits. And most of all, it can help to save time, money, and stress. It provides aid in working with customers and always stay on top of things.
Related posts