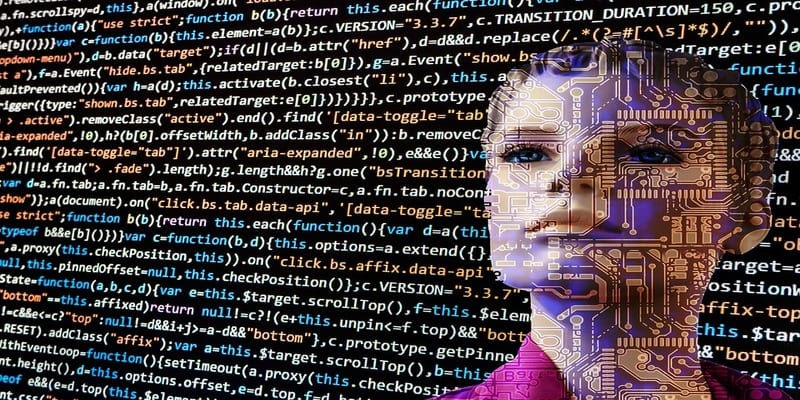 As we all know, Artificial Intelligence (AI) is going to take the HR industry by storm – impacting job descriptions and redefining how HR and talent management professionals work. For instance, not only does AI speed up the sorting and filtering process for HR professionals by helping them scan resumes, but now, AI technology is humanizing the process by giving recruiters more time to talk to strong candidates.
In an attempt to bring you the best content within leading enterprise technology categories, Solutions Review editors search the web high and low on a daily basis for insights that can have real impact and help you to move the needle. In this light, we spoke with Neil Cains, CTO of the Allegis Group's Innovation Lab. Allegis Group is a global leader in talent, staffing, and recruitment services. We discussed with Cains the impact of AI within talent management, HR tech and the industry.
SR: How is AI impacting HR and/or talent management professionals?
NC: AI is dramatically changing the way those in HR and talent management do work. Advanced algorithms allow AI technologies to search for only the most relevant experience, education and skills while providing HR professionals with only the best candidates – reducing hours of manual and administrative work for recruiters.
This, in turn, frees up those in the recruiting space because they spend less time sorting through prospective candidates, and more time having real conversations with candidates to ensure they're the right fit for the organization.
Additionally, recruiters are no longer separated by time and distance from candidates because chatbots can now answer simple questions across all time zones, resulting in more efficiency for HR professionals and faster responses for prospective candidates.
SR: How does AI affect career progression?
NC: First, AI visualizes potential career tracks. Through AI apps and large data sets, it's now possible to identify possible tracks based on work experience and career paths of previous employees. This capability helps companies navigate through inconsistencies in language (i.e., titles don't always indicate real job duties) and see potential paths.
Technologies like machine learning are also analyzing data and trends for the best potential career options. Humans don't have time to sift through millions of possible career options, but machines do. Data analysis reveals the difference between what's possible and what's likely. AI can identify trends and see where movement from one field to another leads to positive results.
Lastly, but perhaps most importantly, AI is providing the support for real career conversations. With a career path analysis, AI can identify trends that indicate how someone in one role could eventually achieve another desired role. The result is a foundational analysis for a human recruiter to encourage employee development while maximizing value to the company.
SR: What about recruitment?
NC: In addition to allowing HR professionals to scan resumes and humanize processes, AI has the potential to open up doors for a more diverse range of candidates because it can check job descriptions to ensure they're optimized for diverse recruiting and can scan only the relevant aspects of resumes like work experience and education, rather than information like age, gender and race to promote inclusivity.
SR: Do you think talent management solution providers will begin to incorporate AI technology into their platform offerings?
NC: Certainly! Numerous technologies already incorporate AI into talent management software. For example, SmashFly helps companies assess everyone's unique candidate journey – from the landing page to the hire – which helps companies to make smarter, data-driven decisions about strategy and budget. Olivia is another example. This AI is an assistant that can screen, schedule and communicate with prospective candidates. As time goes on, I presume that we'll see more robust AI-driven talent management software that presents all-in-one solutions, from the recruiting process to onboarding.
SR: In your opinion, what do you think AI will do to the HR industry?
NC: The use of AI innovations is increasing. Our recent Allegis Group survey, titled "Staying in Front: An Inside Look at the Changing Dynamics of Talent Acquisition" found that among nearly 7,000 employers and candidates around the world, 40-60 percent of companies see promise in AI technology for enabling many aspects of workforce management ranging from screening candidates to workforce planning, performance management and training. But only 20 percent are achieving progress in workforce management using AI today.
That 20 percent is still a significant number. It means AI is very much a part of the real world of work today. But it also means there is much room to grow. Companies are just starting to look at how they will automate the work they need to do. It may not be a simple matter of replacing roles; instead, it may be taking pieces of each role and giving it to a technology. This shift will likely remove the need for humans to do many aspects of knowledge work, but it will also put more emphasis on doing work that is more uniquely human. Communications, interaction, caregiving, creativity … these are all types of skills and qualities that will be highly valued. In other words, AI is likely to make the work of humans become more human.
SR: Are there talent management or HR tech solutions available today that incorporate AI technology?
NC: Yes, today HiringSolved, a machine intelligence and automation provider (in which Allegis Group is a significant investor), pinpoints great candidates by using AI to understand job requirements and provide matches based on the real meaning of the information it accesses – not just keywords. HiringSolved also provides a service in which they can contact candidates about opportunities based on their likely openness to changing jobs.
Other companies are also doing great things in the industry:
hiQ – hiQ scrapes publicly available data from social profiles and combines it with internal HR data from client-customers to project employee attrition rates or identify talent likely to be recruited away. Armed with such information, businesses can begin eying the right next step for an employee and are better prepared to backfill a position if that person decides to leave.
Textio – An online application that analyzes job descriptions and highlights areas of bias and quality issues, much like a spell checker.
Talent Solar – Provides AI-driven intelligence to optimize unbiased recruiting in creating job requirements and descriptions, as well as resume review, interviewing and hiring support.
Neil Cains is the Founder & CTO of Allegis Groups Innovation Lab with a mission to improve the customer and employee experience. His career has been dedicated to HR tech focusing on the improvement of matching people with job opportunities. As an enterprise architect, he created Allegis Group's current global talent management and business development technology strategy. When not geeking out, Neil is happiest cooking in the kitchen for his family.
---
Looking for more? Download our talent management buyers guide and check out the top-24 products available in the market with full page vendor profiles, key capabilities and questions to ask yourself and the vendor before purchasing a talent management solution. For those just starting the talent management software search process, this is truly the best resource to help get you going.
Elizabeth Quirk
Liz is an enterprise technology writer covering Enterprise Resource Planning (ERP), Business Process Management (BPM) and Talent Management Suites (TMS) at Solutions Review. She attended Massachusetts College of Liberal Arts, where she attained a Bachelor of Arts Degree in Journalism. You can reach her at [email protected]
Latest posts by Elizabeth Quirk
(see all)