Christopher Pyne has brushed aside talk of leadership rumblings and of ministers threatening to quit, as Malcolm Turnbull struggles to calm rebel MPs and divisions over his flagship energy policy.
But senior government sources have told 9NEWS it feels "like 2009 all over again" when Tony Abbott ousted Mr Turnbull as Liberal leader, over the same issue.
Another said leadership talk was "desperate, wishful thinking from the usual suspects and their cheer squad".
"Fake it true, then make it true," the source said.
Senior government officials are 'gunning' for Prime Minister Malcolm Turnbull. (AAP)
Another though, said rumblings were coming from "more than the usual suspects", and someone else admitted "people are upset" over the government's handling of the energy issue.
A number of senior sources pointed the finger directly at Mr Abbott, saying he "smelled blood" and would use the energy crisis to "grind Turnbull down".
As a sign how concerned the government is, one source said "everything is on the table", to satisfy angry MPs threatening to cross the floor and vote down the legislation.
It became clear late yesterday, when the Prime Minister signalled he was prepared to wield a "big stick" with a "heavy handed intervention" in the market, to force companies to bring their power prices down.
My Pyne tried a positive spin, telling the Today Show "there's a lot of hyperventilating" and Cabinet is "100 percent behind" Mr Turnbull.
A recent radio interview with Peter Dutton sparked leadership speculation. (AAP)
"We're listening to the party room. That's why the prime minister and the cabinet will propose a big stick approach to electricity prices next week. We want to bring prices down."
But one coalition MP told 9NEWS, the anger's growing, with strong opposition to legislating the 26 percent emissions reduction target.
"They're gunning for him," the MP said.
Up to nine MPs have indicated they could vote against the Bill, leaving the prime minister to rely on Labor's support.
A loss on the floor of parliament would be a major blow to Mr Turnbull and his leadership.
Coalition MPs have likened the instability to when Tony Abbott was overthrown by Turnbull. (AAP)
A radio interview by Home Affairs Minister, Peter Dutton, seen as a conservative alternative to Mr Turnbull, sparked leadership speculation, when he said if he ever found he couldn't support government policy, he'd follow Westminster tradition, and move to the backbench.
He was stating the obvious, but it incited fresh mumblings of leadership tensions.
READ MORE: National Energy Guarantee: Malcolm Turnbull facing party room grilling
READ MORE: Tony Abbott refuses to rule out voting against Turnbull Government's energy policy
Labor frontbencher, Anthony Albanese, told the Today Show the "government is in chaos".
"They don't know what they are doing," Mr Albanese said.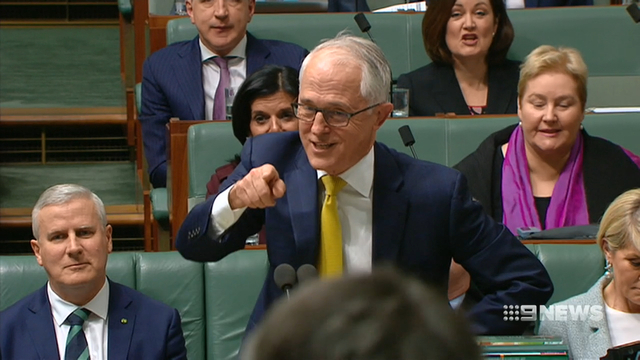 "This is a government in absolute chaos. We know that Peter Dutton is just a glove puppet for Tony Abbott.
The former PM is the loudest critic of the National Energy Guarantee, and his outspoken criticism is seen by some in the government as his "last chance to blow the place up".
Mr Pyne said "there are a few people who are trying to put the band back together from the late 2000 and naughties".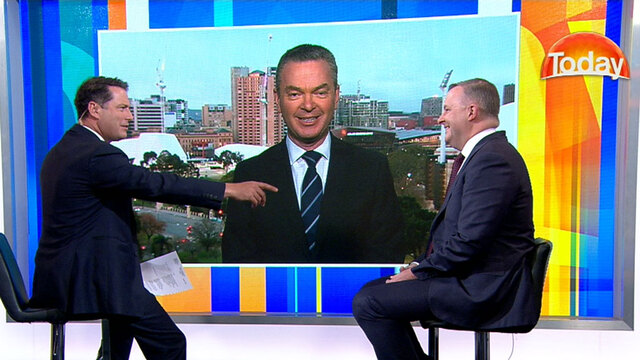 He doesn't get a vote on the Liberal leadership, but Deputy Prime Minister and Nationals leader Michael McCormack said Mr Turnbull will lead the coalition to the next election.
"The Prime Minister has the backing of the coalition," Mr McCormack said.
His deputy, Bridget McKenzie, said the leadership whispering was coming from a "couple of out liars".
"And we know their names," Ms McKenzie said.
"And we're not surprised.
"Pull your head in. Honestly. Honestly."
© Nine Digital Pty Ltd 2018