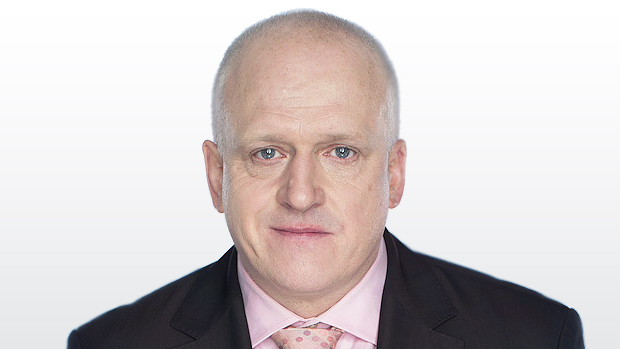 MONTREAL – From the recent whispers surrounding the likes of Walter Mazzarri and Francesco Guidolin, let alone the rumour-mongering which swirled back in late September about Alessandro Nesta, Frenchman Remi Garde is an inspired choice to become the Montreal Impact's new head coach.
The persuasive powers of team president Joey Saputo and others in the Impact hierarchy should be applauded. Just last week, the 51-year-old Garde was reported – by one of the more reliable European-based media outlets – to be in the running to take over at Everton.
Throughout the Impact's history in Major League Soccer, there have been far too many false dawns. This one feels different, however.
Garde's time coaching at Olympique Lyonnais can be traced all the way back to 2003 when he worked within the club's academy. In 2011, he was appointed head coach at Lyon, where over time he had to sell the likes of Hugo Lloris and Anthony Martial. As a result of Martial departing for Monaco, the fledgling Alexandre Lacazette found himself at the forefront of Garde's plans.
We all know, of course, about Lacazette's career trajectory. Over Garde's time spent coaching at one of the very best French clubs, a far more famous local Lyon lad and product of their academy is Karim Benzema, who has gone on to the very highest level.
Garde spent eight seasons coaching at Lyon and left for personal and family reasons after allowing his contract to run down in spring 2014.
His last managerial stint, an ill-fated very short tenure at Aston Villa starting in November 2015 before departing the Villa Park hot seat in March 2016, was doomed from the get-go. Aston Villa was sitting at the bottom of the Premier League when Garde joined the club a few months into the season, and his record of just two wins in 20 matches doesn't even tell half the story. Aston Villa was in shambles at the time, an utter shadow of its real self.
Garde's time and experience coaching at all levels of the professional code will serve him extremely well with the Impact, where he is also the new director of player personnel. Although he's had a significant head start over most of his MLS rivals for developing home-grown footballers, the Impact's record of developing young players since joining MLS is spotty at best.
Anthony Jackson-Hamel and Ballou Jean-Yves Tabla, who left the Impact's academy in 2012 to join a local club before returning to the Impact in 2015, are the current standouts. Starting with Karl Ouimette, who became Montreal's first academy player to sign an MLS contact in summer 2012, there has been far too many players – most notably first-round draft picks – who have fallen by the wayside.
The Impact, however, should be commended for at least giving local footballers an opportunity to play at the highest level. It will be fascinating to see what Garde will be able to extract from the likes of promising midfielders Louis Béland-Goyette and David Choinière.
During Garde's unveiling at Wednesday's news conference, it was revealed the process of appointing assistant coaches was underway. Garde is not bringing his own backup team of assistants across the Atlantic, and hiring assistants with MLS experience was referenced as an option.
The fact that Garde is a French national cannot be overstated. Nor can his time at Arsenal under Arsene Wenger, one of the greatest thinkers and developers of football talent – in recent times – the world has seen. It's no coincidence Garde has a strong preference for playing possession-based football. 
Although the Impact adopted a culture of counterattacking football over the last four seasons – former coach Mauro Biello attempted to change that heading into 2017 – this will not be remotely possible with the current squad.
Saputo did not discuss any possible future role for Biello, who's fluent in three languages and a keen student of football with splendid people skills. The organization could make far worse decisions than appoint Biello head of scouting.
Garde's appointment ahead of the league's conference championships is an added bonus as there's no better gauge to properly ascertain the capabilities of both MLS players and clubs. And the Impact are very far away from participating in any playoff matches.
As the anecdote goes, football's a funny old game. The first bit of business for Remi Garde could well be to convince Patrice Bernier to wind back the retirement clock and return for an encore final season. This would go a long way to fully unite the Impact, and a club in unity is a top priority for Garde.
After all, far crazier things have happened in the beautiful game than Bernier returning to Stade Saputo in 2018.