Designing High-Performing Teams: Leadership for the future
---
Increased complexity and rapid technological change require organisations to collaborate better. To succeed today we need to make faster and better decisions, increase autonomy and distribute leadership across the organisation. The networked organisation is one of this century's mega-trends and self-organising, semi-autonomous teams driven by a strong purpose underpin these organisations and are crucial to their success.
In this fast-paced workshop we will look into how we can collaborate better by utilising ideas and practices from Holacracy, Sociocracy, servant leadership and team self-selection.
What you'll learn/topics
Teams, the foundation of the networked organisation

Holacracy's hierarchy of purpose not people

Designing great teams through self-selection

The structure of high-performance teams: Roles over job descriptions and titles

Decision making by consent
About our trainer
---
Sandy Mamoli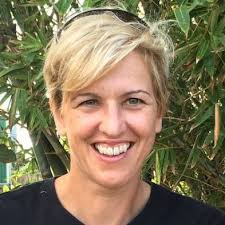 I am an Agile coach and consultant at Nomad8 with a focus on culture and leadership. I moved to New Zealand in 2007 (for a brief trial period) and have been living in Wellington and Auckland ever since. From working with global enterprises in Amsterdam, Stockholm and Copenhagen to being one of NZ's leading coaches, I bring my practical flair and passionate advocacy of all things Agile to businesses around the world.
I'm a former Olympian, a geek, a gadget junkie, international speaker and author of "Creating Great Teams – How Self-Selection Lets People Excel". I have a masters degree in artificial intelligence and I know quite a lot about Agile.