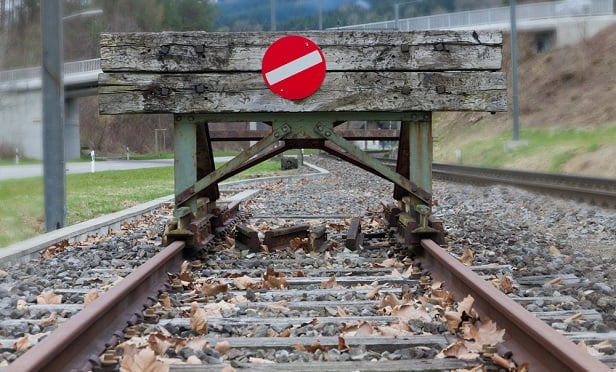 What makes a dead-end job? Little to no monetary progression. Lack of opportunity to learn new skills. Lack of opportunity for promotion. High turnover rate.
"It's alright to not make as much money early in your career if you're constantly learning new skills — that's what entry-level work is meant to be," says McLeod Brown, marketing assistant at Zippia.com. "But if you're not making any money and you aren't using your brain at work, it's best for you to try and find an alternative."
Related: 4 signs you have a dead-end job
Dead-end jobs are typically in industries with little to no middle management in their hierarchies, in which work environments often go from the bottom worker directly to the owner or proprietor, Brown says.
"This means that the only way to 'advance' in a field is essentially to start your own business in that industry," he says. "This takes money and education, which a lot of workers in these industries do not have because of the lack of opportunity to advance in their own companies."
Still, workers in these industries who take the initiative and push for more responsibilities, take advantage of opportunities to educate themselves and gain new skills to make them more valuable in the field, do have greater chances of advancing within their careers, Brown says.
Here are Zippia.com's five dead-end careers, using data from data from the U.S. Census Bureau's American Community Survey.
5. Healthcare support, excluding doctors and nurses
Average salary age 25: $25,061
Average salary age 40: $32,855
"Home health aides and nursing assistants – once again we have an industry that isn't compensated well, but does very important work," Brown says. "Positions in this industry are skewed on the younger side, with a particular concentration showing in the 20s. Women dominate this industry, making up about 75 percent of the workforce. And still, men make more. The average male earns $32,000 while women earn $25,000."
4. Building and grounds cleaning and maintenance
Average salary age 25: $21,271
Average salary age 40: $27,817
"This tends to be an older industry, with jobs concentrated in the mid 40s to mid 50s range," Brown says. "Males dominate the employee count — over 62 percent of the industry. The gender pay gap is real in this industry, with women making $9,000 less than their male counterparts."
3. Personal care and service
Average salary age 25: $22,872
Average salary age 40: $30,221
"Cosmetologists and recreation workers – none of these jobs requires a bachelor's degree," Brown says. "In fact, funeral service workers is the only profession listed needing at least an associate's degree to perform the job. Many of the jobs listed appear to stagnate skill-wise early in the workers' careers. Similarly to restaurant workers, often times the only person above the workers in these establishments is the owner."
2. Farming, fishing and forestry
Average salary age 25: $22,246
Average salary age 40: $26,073 "The vast majority of this occupation group is comprised of agricultural workers," Brown says. "These workers maintain crops and tend to livestock under the supervision of farmers. Many loggers work uninsured, as well, which is odd because the occupation is often ranked one of the most dangerous jobs out there."
1. Food preparation and servers
Average salary age 25: $21,255
Average salary age 40: $26,289
"While younger workers in the industry tend to be male, women become the most prevalent gender in the late 40s group and continue that trend into their later years," Brown says. "Depending on the metro area one works in, tips alone can potentially contribute thousands of dollars to a worker's bank account. However, there are plenty of times where servers get stiffed or receive small tips."